Buzz about Gutsy
Creator Pat Obuchowski is available for interviews, book discussions and signings, and speaking engagements about Gutsy Women Win and more.
Pat Obuchowski is the founder of inVisionaria, an executive, leadership and team coaching company. She is also the creator of Gutsy Women Win – a project dedicated to supporting and encouraging women leaders around the world – and the author of three best-selling books. She has over 25 years of operational experience in leadership roles in small, medium, and large organizations in various industries.
For more information on these media opportunities, please contact Press@GutsyWomenWin.com.
Download Pat's One Sheet Speaker Summary
Women-Leadership, Power and Intelligence with Judy Hoberman and Selling in a Skirt.
Check out this interview with Judy Hoberman on Selling in a Skirt podcast, as Pat shares that it's time to choose your friends and business associates wisely and stop worrying about what others think.
Women entrepreneurs today are respected and admired for their leadership, intelligence and power. It's not about telling everything you know the first time you open your mouth. It's about sharing your ideas and celebrating your brilliance. Showing your smarts is something women should do, especially leaders… and aren't we all leaders? Time to choose your friends and business associates wisely and stop worrying about what others think. No one can gift you power. You've had it all along… own it~
STRETCH YOURSELF Podcast

In this Podcast, Ron Broussard of STRETCH YOURSELF interviews Pat Obuchowski, author of Gutsy Women Win. This is a must listen as Pat shares her 25 years of diverse experience and education to help her clients achieve their leadership goals, find their passion and purpose, and go from good to great to gutsy. This podcast is packed with the knowledge to help you bring awareness, get gutsy and get going.
What does it mean to be Gutsy – Stand Out Radio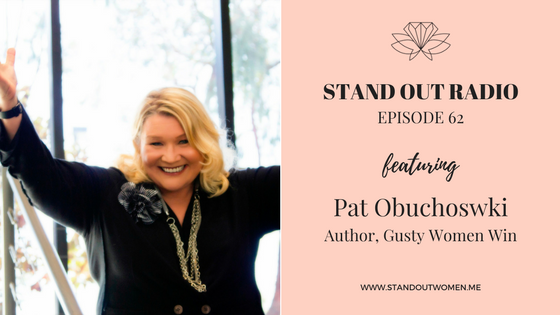 Pat talks with Leanne Mulcahy founder of Stand Our Women podcast about what it means to get gutsy, why we need to stretch ourselves to step into that which is calling us and where to start when we're feeling stuck or frustrated with our current reality.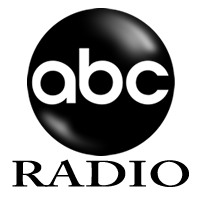 "Gutsy Women Win" utilizes the Bigger Game model. Pat discusses this model on the E-Women Network Radio Show on WBAP  NewsTalk 820. Listen here.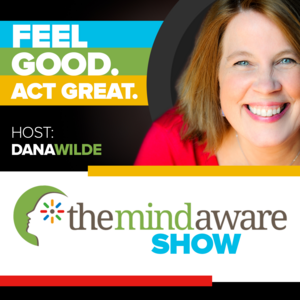 Listen to Dana Wilde from The Mind Aware Show interview Pat as she gives you some tips about how to get gutsy and lets you know that those voices of self doubt don't go away…you just get better at managing them. 
Would you like to be part of the Gutsy Buzz?
Check out our YouTube Channel and post your "Get Gutsy and Get Going" video. Instructions can be found on the Channel's About page.
More Radio Conversations About Gutsy
Listen to Pat as she is interviewed by Neil Halley, CEO of Total Tutor and Total Education Network.
"Pat Obuchowski is not only a 'gutsy woman', she has great ideas to offer to entrepreneurs, and she knows all about creating success. I love her team approach, and she is a terrific interview." Neil Halley www.totaltutor.net and www.neilhaley.com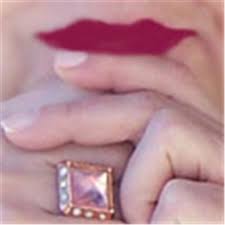 Read My Lips Radio…
Host Bonnie D. Graham interviews Pat and discusses her best-selling book Gutsy Women Win, what it means to be gutsy, and how others can learn from and work with gutsy women leaders.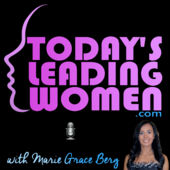 Listen to Pat's interview on Today's Leading Women with Marie Grace Berg and learn more about The Bigger Game to be sure that you leave the world better today than you did yesterday.
Listen to Pat as she is interviewed by Lisa Amos for MidChix: