What I'm Giving Up for Success
"Define success on your own terms, achieve it by your own rules, and build a life you're proud to live."

-- Anne Sweeney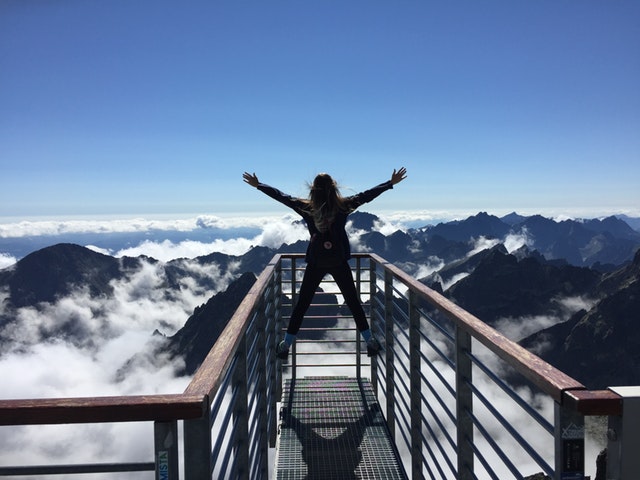 I recently joined a new mastermind group and they've been stretching me to seriously evaluate what the next steps are that I must take to up my game in both my professional and personal life.

I've always believed it is critical to define success for myself. What has taken me longer to realize is that deciding what I'm willing to give up for success is just as important, if not a bit more important, than what I want to gain for success. 

As I began to journal around the question "What must I let go of to be successful?" it reminded me of the infamous question job interviewers often ask. "What's your greatest weakness?" I've heard to answer this question honestly and then demonstrate how you are working on this weakness. This response shows how you are open and willing to change for the sake of your success. 

Reflecting on "What must I let go of to be successful?" is also an opportunity to look at what you are willing to change for the sake of your success.  

And keep in mind I'm not talking about sacrificing here. I am talking about letting go of those habits and behaviors that are not serving you and your success.  

Here are five things I've begun to give up for the sake of my success:  

Multitasking – I've been working really hard at letting this one go. All the research I've seen and through my own practical experience, this is one thing that is not useful to achieve staying focused.


Following shiny objects and empty promises – I am easily distracted by the newest, the latest, and the greatest. This is a weakness of having a strength of learning. I have decided just for the next three months to NOT learn anything new and implement those things I've defined as key to my success.


Making Excuses – I forget that when I take 100% responsibility for my life, I cannot think of myself as a victim.  There is no room for blaming others or making excuses, especially for the lack of my achieving what I want.


"Ninety-nine percent of all failures come from people who have a habit of making excuses."

-- George Washington Carver
The Need to be Liked – This manifests in my saying 'Yes' when I really, really, really want to say 'No.' 


Distractions – I turn off all distractions when I must focus which means shutting down my emails, shutting off my phone and removing it from my office and keeping an uncluttered desk except for what I am currently working on. The latter helps keep my mind focused.
As I move along on this experiment of habit hacking more things I want to give up pop up and because I'm working on giving up distractions, I write these pop up thoughts down and get back to creating my success the way I define it. 
"Always bear in mind that your own resolution to succeed is more important than any other."

-- Abraham Lincoln
What is one thing you've had to give up for your success?

For a few more things you should give up if you want to be successful, check this out by Zdravko Cvijetic