I have always been great at testing. There was something about the preparation and pressure of tests that got my adrenaline pumping and allowed me to attack them with complete focus and attention. I knew my stuff!  
When I put the stake in the ground to start my own coaching business and give it two years to turn a profit, I got trained in this field. I attended a six-month coach training school. In order to be certified, I had...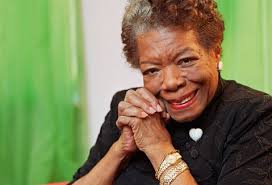 "I've learned that people will forget what you said, people will forget what you did, but people will never forget how you made them feel."
This quote is by Maya Angelou who passed away today. She is one of my models and an inspiration for the creation of the "Gutsy Women Win" movement.
She was truly gutsy and bold and stood up for what she believed was the right thing to do no matter what. She lived her life phenomenally. She was the kind of woman I strive to be and many times fall short...