Gutsy Women...Who Do You Know OR Are You One?
Congratulations Hillary and Chelsea Clinton on the release of your new book The Book of Gutsy Women: Favorite Stories of Courage and Resilience. In this book, the Clinton's share the stories of the gutsy women who have inspired them.
As Marian Wright Edelman, Founder and President of the Children's Defense Fund once said, "You can't be what you can't see."
Hillary stated that she hardly knew any women who worked outside the home so she turned to her mother, teachers and to the pages of Life ma…
Back to the Basics of Leadership
"If your actions inspire others to dream more, learn more, do more and become more, you are a leader."
~John Quincy Adams

Autocratic, Bureaucratic, Charismatic, Democratic...are only a few leadership styles. They all have pros and cons and can be effective in different situations.
There is no one "right" way to lead. Different leadership styles are needed for different situations. 

I've been a big believer for a long time in what is called Transformational and Situational Leadership. This le…
The Life Lesson I Learned from Jennifer Lawrence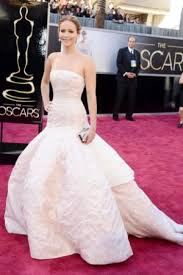 I love the Oscars. The dresses. The interviews. The songs. The reactions. The heartfelt thank-yous.  

I also wait for the blunders. 
I learn some of my greatest lessons from blunders and Jennifer Lawrence taught me one of my biggest lessons. She taught me how to recover from anything.  
In 2013 at the Oscar ceremony, some of you may remember Jennifer Lawrence was announced as the Best Actress winner for "Silver Linings Playbook". As she walked to the stage, she gracefully hugged her co-star, …