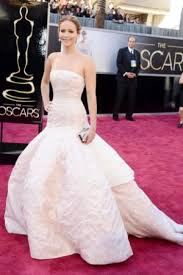 I love the Oscars. The dresses. The interviews. The songs. The reactions. The heartfelt thank-yous.  

I also wait for the blunders. 
I learn some of my greatest lessons from blunders and Jennifer Lawrence taught me one of my biggest lessons. She taught me how to recover from anything.  
In 2013 at the Oscar ceremony, some of you may remember Jennifer Lawrence was announced as the Best Actress winner for "Silver Linings Playbook". As she...