Here's why I will be a good person. Because I listen. I cannot speak, so I listen very well. I never interrupt; I never deflect the course of the conversation with a comment of my own. People, if you pay attention to them, change the direction of one another's conversations constantly. It's like having a passenger in your car who suddenly grabs the steering wheel and turns you down a side street.

For instance, if we met at a party and I wanted to tell you a story about the...
I've been working with a physical trainer on and off for several months. Charity helps me focus on the proper form and provides me with a structured exercise plan that I can challenge myself with by increasing weight or repetitions. She was the one that really shook up my routine by introducing me to Tabata training or High-Intensity Interval Training, HIIT.
HIIT training was discovered by Japanese scientist Dr. Izumi Tabata and a team of researchers from the National Institute of...
1. Sometimes we need a "bigger canvas" in our life. Small thinking doesn't serve us and we need to step way back for a bigger view of what's possible. Linklater wanted to tell a story about growing up and most of the stories about kids are just a moment in time. He wanted to show it all and said "I needed a bigger canvas."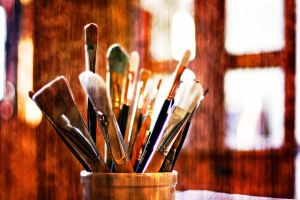 Photo by Sean Foreman
2. Find a cool way to tell your story. It makes for a much better story. Linklater thought it would be cool to show adults in his story actually...