Blog
I have a value of kindness. This value was taught to me by my Mother. We were a lower middle class family living in Chicago. My Dad was a machinist and my Mom was an insurance clerk. Together, they didn't make much money, I do remember, regardless of our financial situation, my Mom always found the resources to be kind to others, whether that be lending money to someone in need, stopping to talk to someone on the street, or even just taking the time to listen to someone who needed to talk....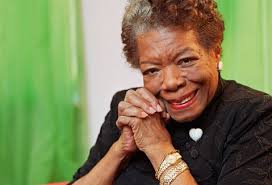 "I've learned that people will forget what you said, people will forget what you did, but people will never forget how you made them feel."
This quote is by Maya Angelou who passed away today. She is one of my models and an inspiration for the creation of the "Gutsy Women Win" movement.
She was truly gutsy and bold and stood up for what she believed was the right thing to do no matter what. She lived her life phenomenally. She was the kind of woman I strive to be and many times fall short...
I am reflecting on Maya Angelou's passing and think more and more what a phenomenal woman she was in so many aspects. I want to share one of her poems here. Her words help me just sink into my body and be more comfortable as a woman and all that means physically, emotionally, spiritually and intellectually.
Watching the pictures of her life are wonderful, but be sure you take the time to sit back, close your eyes, and just breathe it in, you phenomenal woman you.
Phenomenal Woman
By Maya...